The Team
CHRISTINA HELLER
Chief Executive Officer
Christina Heller is the CEO of Metastage. With more than 15 years in content creation and distribution, Christina Heller has deep experience in handling cutting edge media technology.
Prior to leading Metastage, Heller was the Co-Founder and CEO of VR Playhouse, an immersive production company based out of Los Angeles. During her tenure, she oversaw projects with major brands, agencies, and technology players, with work showcased at Sundance, SXSW, and Cannes. She is passionate about introducing new people to world of immersive technology and keeping good vibes at the places she leads.
JOEL JONES MARINO
Tech Supervisor
Joel Jones Marino is so versatile that titles never quite capture his full impact. In charge of the many aspects of technnical production, he oversees Holocapture processing, and makes sure the cameras, computers, and proc farm are running smoothly.
Before this, Joel wrangled hardware and software at VT Pro Design and VR Playhouse, where he developed and maintained a variety of CPU and GPU-based rendering pipelines. He is largely self-taught which means by this point he can learn almost anything.
SKYLAR SWEETMAN
Stage Manager
Skylar Sweetman is the stage manager of Metastage. Behind the pleasant demeanor, Skylar is a total boss with both creative and technical chops.
Skylar comes from Lightstage at OTOY, where she spent over 3 years as a producer for high fidelity facial scanning. This included production, high poly digital capture, and texturing work. In fact, she was the key technical artist for the hero scans of the Carrie Fisher and Peter Cushing in Star Wars: Rogue One.
She also lived in China for 3 years leading community art development, was a competitive figure skater, and makes children's books for fun.
---
ADAM TITCHENAL
Production Technician
Adam Titchenal is our patient and detail oriented Production Technician, making sure the volumetric visual data is captured at the highest level.
Adam comes from traditional film production, transitioning into the exciting world of immersive technology with "Carne Y Arena" by Alejandro Inarritu, the first VR experience to win an Academy Award. Adam traveled as the VR Supervisor of Carne Y Arena, overseeing six locations, including the world premiere at Cannes Film Festival.
ECCO VR
Joel Douek & Benedict Green
The immersive audio specialists who designed the Metastage system.
Sound is 50% of the VR experience, yet is often an afterthought in the rush to great visual imagery. Without the right audio cues to match the visuals, the brain simply won't accept the illusion of virtual reality.
ECCO VR has worked with almost every XR company on the map, making sure that sound design and capture are given the utmost attention.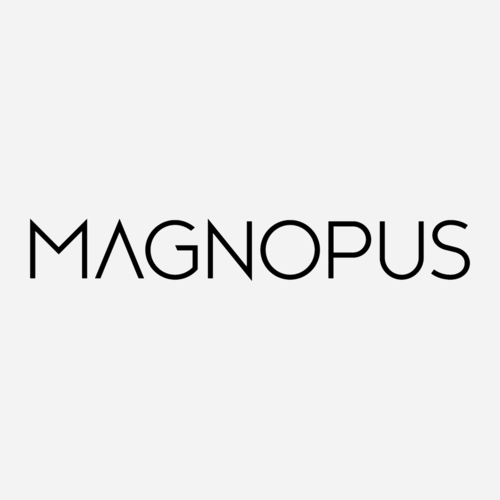 MAGNOPUS
Partner
Our partners at Magnopus need no introduction. Academy Award®-winning team of ass-kickers forged for decades in the fiery ovens of movies, games and software development. Under the pressure of some of the biggest ambitions of our time, we have created experiences for some of the biggest stories and franchises.
They are the wind beneath our wings. When you work with Metastage, you can rest easy knowing this 100 person team is backing us up.